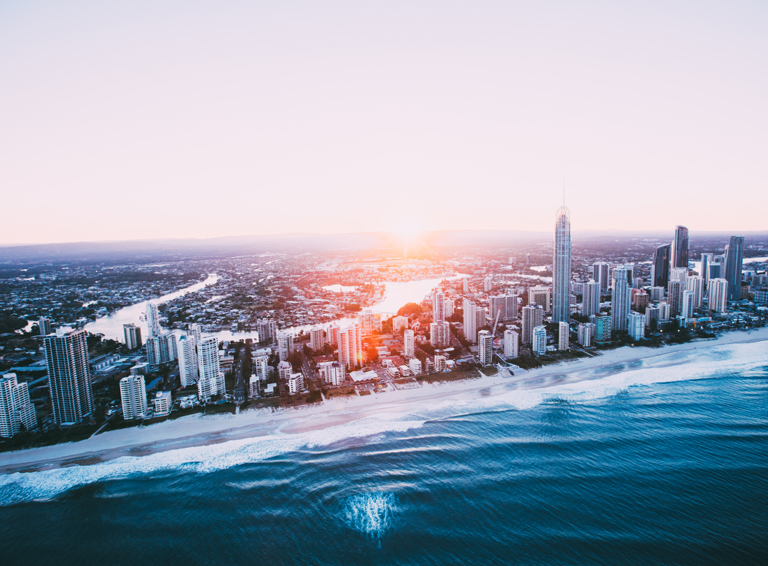 Tourism
---
At the heart of the Gold Coast is a thriving tourism industry. People travel from every corner of the world to admire the city's spectacular natural assets, explore the laid-back culture of the city and indulge in an array of entertainment and amusement offerings.
In addition, the Gold Coast has extensive tourism infrastructure and continues to invest in this sector to meet future demands. Major developments include the expansion of the Gold Coast International Airport, the upgrade of Pacific Fair Shopping Centre, the redevelopment of The Star Gold Coast and the development of Jewel (5-star resort). The events industry also plays a significant role in growing visitation and benefits from sport, business infrastructure and cultural entertainment that create an exciting visitor experience and position the city as a global tourism leader.
The City of Gold Coast partners with Destination Gold Coast to ensure the sustainable success of the Gold Coast tourism industry.
The State and Australian government have a range of support, grants and funding to help your business succeed.
---