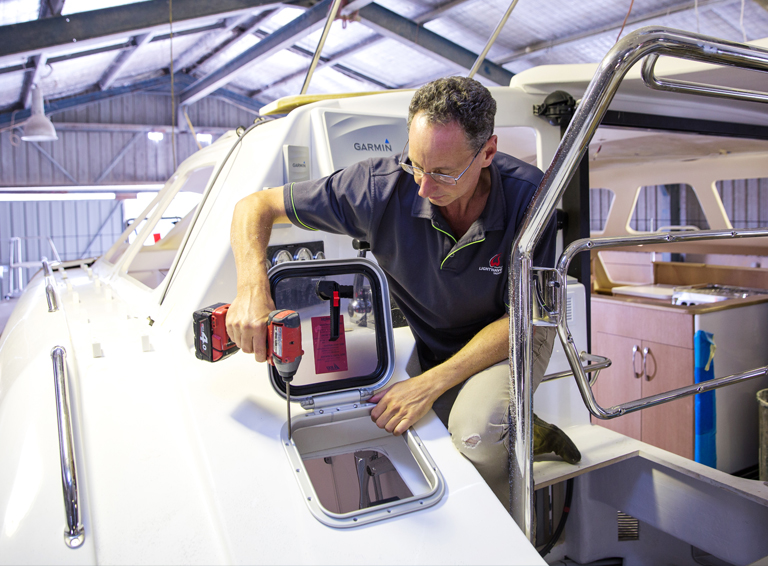 Marine
---
Australia's premier location for recreational boat building, maintenance and refits, the Gold Coast is home to nine luxury marinas, with capabilities for superyachts as well as the most advanced and highly respected marine industry cluster development in the southern hemisphere.
The Gold Coast has one of Australia's largest boating communities, with 40,000 watercrafts registered to utilise the city's unparalleled waterways. It is home to internationally recognised marine brands of luxury superyachts including Riviera and Maritimo and manufacturers of smaller recreational boats, marine equipment and accessories.
The City supports marine businesses through the City of Gold Coast marine program. It includes an annual trade mission to support export-ready marine manufacturers and a range of projects to enhance the local waterways in order to attract inward investment into the local service, repair and refit industry.
A Customs clearance port is located at Southport Yacht Club. A customs port in the city encourages foreign super yachts and other vessels to sail directly into the Gold Coast Seaway for clearance providing local industry with more opportunities for servicing, repairs and refits and boosting the local economy.
The state government has set out its support for growing this high-value industry under four priority action areas in the Queensland Superyacht Strategy 2018-23. Find grants, funding and support programs from across government to help marine industry related business grow and succeed.
---