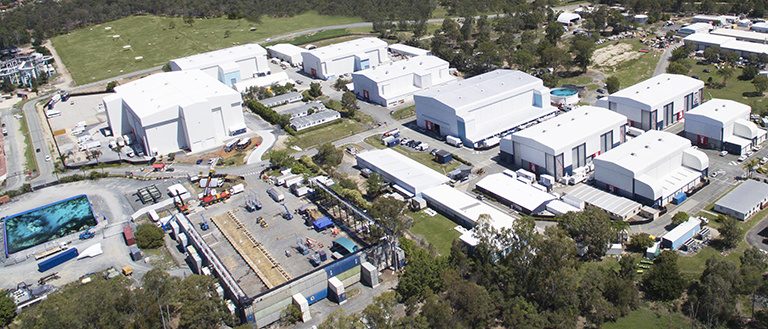 Film
---
From beautiful beaches and national parks to hinterland retreats, cane fields and sub-tropical rainforests, the Gold Coast's unparalleled natural landscape plays a significant role in attracting national and international film productions to the city.
The Gold Coast boasts the largest studio lot in the southern hemisphere and has built a reputation for having some of the best crew in the world. It is estimated that Village Roadshow Studios has attracted about $3.6 billion worth of film. Big-name movies filmed in the Gold Coast include Thor: Ragnarok, Pirates of the Caribbean: Dead Men Tell No Tales, San Andreas and The Shallows. Australian productions filmed on the Gold Coast include The Railway Man, Bait 3D and Sanctum 3D.
The City of Gold Coast offers a range of support for businesses in film. The City of Gold Coast film attraction program provides financial incentives and support to film, television and related productions who are considering the Gold Coast as a film location. Film and photography licences and permits are required by the City for filming or photography for commercial purposes. The City Standards Group (CSG) is a 'one stop shop' for filming and still photography applicants.
Department of Arts location offsets offers a rebate designed to encourage large-budget film and television projects to film in Australia.
The State and Australian government offer film industry support, grants and funding that includes support for the development, production and marketing of Australian screen content, attracting production, as well as for the development of Australian talent and screen production businesses.
---