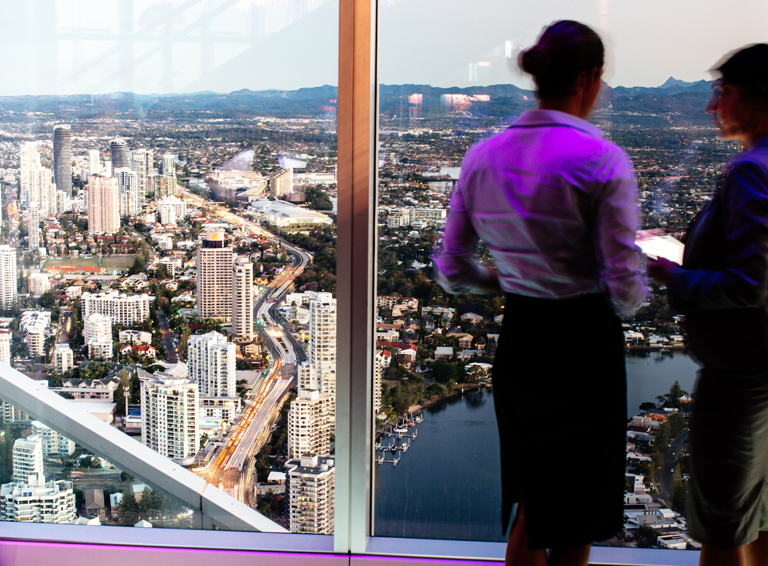 Business
---
One of Australia's fastest growing cities, the Gold Coast is a great place to do business and invest. Growing from an economy built on construction and tourism, the Gold Coast is diversifying into knowledge based industries of health, education, ICT and advanced manufacturing.
A growing number of Gold Coast businesses are successfully exporting innovative product and service solutions internationally, building on the Gold Coasts reputation as an emerging world-class city.
The City of Gold Coast encourages business growth, new investment and business relocation through the City of Gold Coast business programs and also providing assistance in a range of business support areas.
Additionally, council actively working with key industry sectors to grow the Gold Coast economy, above trend, by identifying opportunities that provide a direct return on investment to the Gold Coast economy.
The City of Gold Coast international trade & investment programs provide support and advice to assist companies in securing business in international markets and achieving foreign direct investment. Exporting has been proven to be a profitable way of expanding a business and the City is committed to ensuring that the foundations are in place for businesses to have every chance of success.
The State and Australian government also have a range of support, grants and funding to help business succeed in business.
---